Custom Home Builders of Palm Coast, FL
Building With Pride!

Our Homes • About the Value • Info Request

13 Utility Drive • Palm Coast, FL 32137 • 386-445-9393
CBC 058062
Amaral Custom Homes has been building homes in Palm Coast and Flagler County since 1987. With over 2,000 homes sold (most by word of mouth or past customer referrals) they are one of the largest home builders in the area.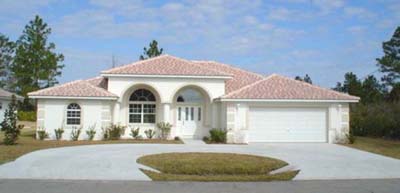 Quality materials and craftsmanship go into every home along with standard features like tile roof, tile baths & tile floors to add lasting value.

Whether you're looking for a 1,500 SF home or a 4,000 SF home, Amaral Custom Homes brings the depth of experience and attention to detail to make your new-home-building experience a happy one.

Tony Amaral, the owner & contractor, personally supervises the construction of every home assuring that the work is not only being done, but is being done the right way.
Customer satisfaction is a priority here!
Palm Coast Builder List | Home Building Resources