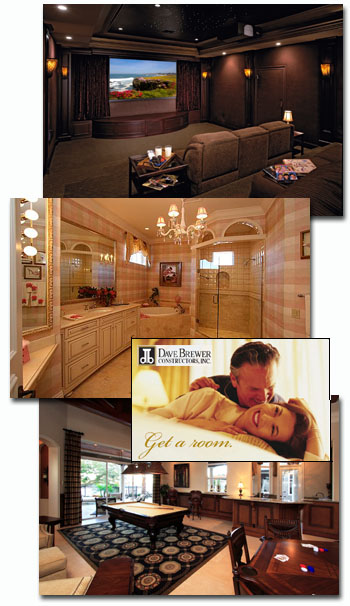 Remodel with a Name You Trust
Specializing in
• Room Additions
• Kitchen Remodels
• Whole House Renovations
• Bath Remodels

• Home Theatres
• Exercise Rooms Additions
• Outdoor Living Environments
• Toy Garages
"It's about time!!!"
That's what people in Central Florida are saying when they find out that Dave Brewer Constructors, Inc. is introducing building additions and home renovations to it's scope of work.

For the past 35 years, we have built beautiful luxury homes of high quality and timeless design throughout Central Florida. We recognize that as time passes, lifestyles change and so does a family's needs. This is where Dave Brewer Constructors, Inc. can help.

You might want to add a home theater or a workout room. More children arrive, others move out. Dad wants a hobby room and Mom needs a home office.

Whatever your remodeling needs are, Dave Brewer Constructors, Inc. is ready to provide you with the same quality and service that over 900 customers have experienced when building their custom home.