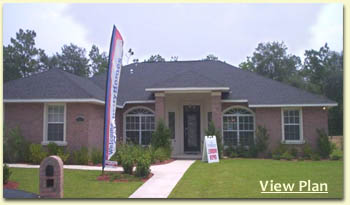 Live in a Celebrity Home ...
Where your family has the starring role!
Here in Pensacola, Celebrity is doing more than building new homes, they're creating neighborhoods where you and your family can thrive. And they've built a reputation by making sure each of their customers is a happy new home owner.
Award-winning design and high quality construction standards make living in a Celebrity Home a real pleasure for many years. When you want a spacious home for a growing family or a stylish patio home, Celebrity has the right home for you in a great new Pensacola community. Welcome home!
Very Special Features!

You'll find this array of comfort features - and a lot more - standard in all Celebrity Homes. When it comes to enhancing the quality of your family's life, Celebrity Homes is hard to beat!
Many energy saving features you'll love every month!
Builder pays most closing costs when mortgaged with Celebrity approved lenders!
Fireplace with mantels, glass doors and fan kits
Kenmore appliances
Double pane, tilt sash windows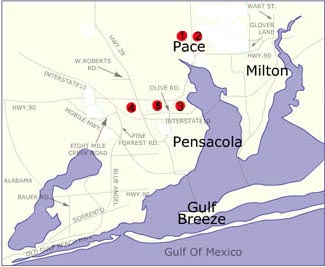 Celebrity builds houses your
whole family will love to call "HOME!"
Celebrity Home Builders searches out the best locations for their new home communities in Santa Rosa and Escambia Counties. We give thoughtful consideration to simplifying your life and enhancing your lifestyle. Above all, we want you to be happy in your new home.

Please contact us today to start learning more about what makes a Celebrity Home so special.


Celebrity Home Builders, LLC
4400 Bayou Blvd Suite 4B
Pensacola, Florida 32503
1-850-857-0747 or 1-800-CEL-BRTY


Florida License #CRC1329493

Northwest Florida Builder Listing | Home Building Links