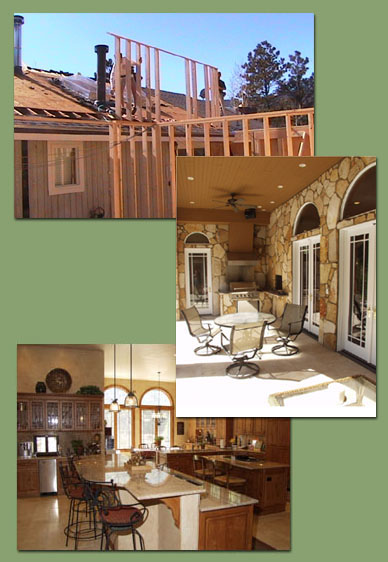 When You Love Your Home
Enough to IMPROVE IT!
Your home is in a wonderful location. This is where you want to live your life. But it's time to update, renovate and rejuvenate!

Remodeling your home is one of life's most exhilarating experiences. It's your opportunity to acknowledge your priorities, define your style and cater to your whims. Remodeling is dream fulfillment!
Specializing in
• Room Additions
• Kitchens & Baths
• Whole House Renovations
• Outdoor Living Environments
Dream Weaver Homes, a full service construction firm offering design/build services, brings your vision into reality. As your guide through a major home improvement project, we make sure the job is managed professionally, completed on time and within your budget. Enjoy seamless results for years to come! Contact us today!