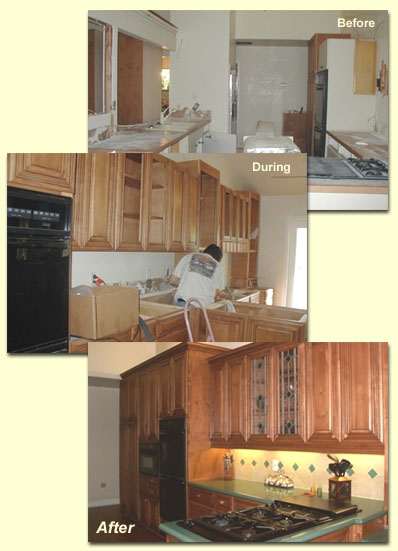 So, you love your neighborhood, you love your home, but that kitchen is SO outdated, and the tile in your bath is not making you happy? Is that "fixer-up" you bought a bit more than you anticipated?

Your in-laws are moving in? Another baby is on the way? College kids graduated and are coming home? Your two bedroom home is just not big enough and you need to add a third . . ., and another bathroom?

Anthony Fiore Construction can retrofit your home with an update, an expansion, or just a "freshening up". Whether it's a bath remodel, a kitchen, an addition, or a second story, we can give you the home to meet your needs.

With your comfort in mind, our staff will complete the work with the least amount of inconvenience possible.

Anthony Fiore Construction earned the designation of being one of Florida's top 10 home builders in the Innovation Technology Category by Florida Home Builders Magazine. The company has also twice received the prestigious Southeast Builder's Conference Aurora Award for energy efficient building techniques.
Anthony Fiore Construction, Inc. Combines Elegant Design with Energy Efficient Living



Anthony Fiore Construction, Inc.
1460 South McCall Road, Suite 3E
Englewood, FL 34223
State License CBC 032006
Phone: (941) 474-2421 | Email Us

Request Builder Information | Home Building Links
Members of: