Celebrating 28 Years of Providing
Custom Home Building Services to Our Community
in Pasco, Hernando and Citrus Counties
Phone: 352-684-6555 | Email
Remodeling Services

Great News! Hernando County Home Buyers save $4,800 in 2012!
Impact Fees for building a new home in Hernando County have been rescinded ($0!) until November 2012! Build your dream home now and save $4,800!

"True Custom Home Building"
Building On Your Lot from Your Plan or Ours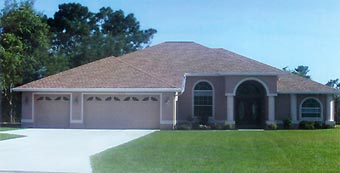 Jamelin Custom Homes, family-owned and operated since 1983, provides a unique custom home building experience in the central Florida area. Jim and Linda Wisniewski give their utmost attention to every project they undertake, from the start of the home design to far beyond the completed project.
Building their reputation based on trust, honesty and integrity while believing their clients should get the most house for their investment, these are values they live by.

They are always accessible to their clients and encourage their involvement during construction of the project, if they so choose. Communication is one of the most important aspects of the building process. Building a home often brings a personal closeness with their clients that results in lasting friendship.
Jamelin Custom Homes offers competitive pricing without compromising quality.
Prices range from $100,000 to over $1,000,000.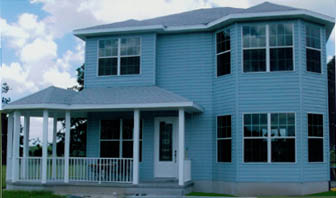 t's a long-held misconception that it costs more money to build a custom home. NOT TRUE! It only entails more time on the builder's end which is offered to all Jamelin homebuyers AT NO EXTRA COST!

They can design a plan for you or if you have sketches or drawings that convey some ideas of the style and lay-out you have in mind, they can work with that too.

The pricing of their homes ranges from $100,000 to over $1,000,000. A sampling of some of their completed projects can be viewed on their website by visiting them at www.jamelincustomhomes.com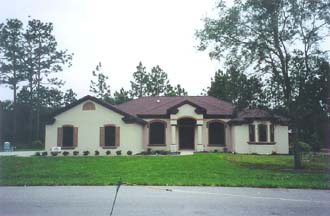 Jamelin Custom Homes offers 3 contract type options:
A) Turn key construction project contract
B) Cost-plus-a-fee contract or
C) Construction management contract

Jim & Linda offer their assistance in helping you take the first step to building your new home! They'd like to make your dream of a new affordable home come true. Contact Jamelin Custom Homes for additional information or to make an appointment to discuss your building project.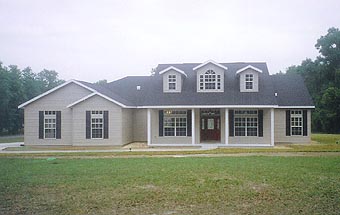 Member Affiliations
Greater Hernando County Chamber of Commerce
Better Business Bureau of West Florida
National Association of Homebuilders
Hernando Builders Association
BPW of Hernando County
License #CRC1326854
Jamelin Custom Homes
looks forward to being affiliated with you!


Spring Hill Builder List | Home Building Links