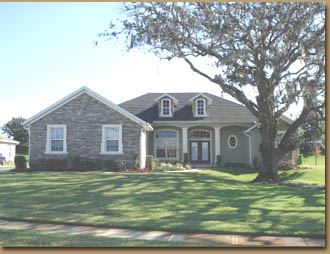 The choice is yours!
If you'd be happy with a cookie-cutter style home, we may not be the right home builder for you.

Of course, we could build typical tract homes, but why would we? Our customers don't seem to want that. Our customers want their homes designed to fit their unique tastes and lifestyles. They want their homes built to their own specifications. And Kent Custom Homes builds these homes so well!
Building On-Your-Lot or ours
from our plans or from your dreams!
For over 20 years, Kent Smith of Kent Custom Homes has specialized in the design/build approach to building new homes. Using the design/build approach to home building saves you both time & money and avoids problems often encountered when the builder is not closely involved with the design of the new home he's building.
The ECO-Nomics of a Green new home
Kent Custom Homes is dedicated to building high quality, energy efficient homes at a fair price for our neighbors. You see, this is our home, too. In the future, we want our children to be proud of what we're doing here today. And we want to leave this place better than we found it.
One of the most important benefits to building a new home today is our ability to Build Green. Not only do you save money monthly on your utility bills, your home will be a stronger, quieter and healthier environment for you and your family. As EnergyStar Builders, we take energy-efficient building seriously. You'll be glad we do!

Now you know you have a choice.
You can have one of the big national builders crank out one of their houses
or you can have Kent Custom Homes build the home that's perfect for you.
Choose wisely. Choose Kent Custom Homes!