Whether you are looking for a place to get away from it all or are among the lucky people who can choose to live and work wherever your heart desires, Liberty Homes is ready to make your mountain home dreams come true!
We have a nice variety of new home plans to select from (which we will happily modify to suit your whim) and excellent financing options available.
---
Snug as a Bug in a Rug ...
To ensure year 'round comfort in your home every Liberty Home features:
an upgraded fireplace and
a high-efficiency energy package
---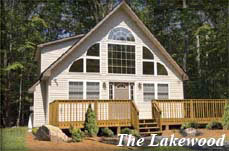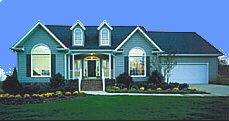 The Baldwin - From $157,900
House/land packages starting at $149,900