Building a home in Pensacola? Call on

Over 16,000 new homes in Pensacola!
Contact Mitchell Homes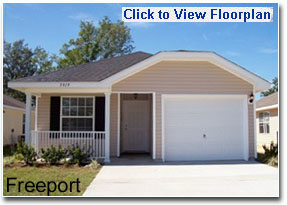 For over a half century, Mitchell Homes has built new homes. In that time, Mitchell Homes has continually strived to perfect all facets of the development of new communities, product line and structural integrity, unique financing opportunities and, most importantly, customer service and feedback.
Through diligence, an unsurpassed professional work ethic and core values, Mitchell Homes has received numerous home building awards, a tremendous number of satisfied homeowners and regional name recognition that is the envy of its competitors.
Mitchell Homes Financing Packages
As one of the leading home builders in Escambia and Santa Rosa Counties,
Mitchell Homes offers many financing options for your brand new home.
Mitchell Homes has developed three collections of
new home designs for your consideration.

The Cottage Collection - 11 home models ranging from 1000 to 1254 SF of living space. Adapted for smaller lots these homes are especially nice for those who desire carefree living. PREVIEW!

The Traditional Heritage Collection - 16 home models ranging from 1400 to 2200 SF of living space. Designed for those who love the idea of more space ... both indoors and outdoors! PREVIEW!

The Estate Collection - 6 home models ranging from 2,100 - 3,000 SF of living space. Designed for those who love the designer touches. Preview coming soon.

Mitchell Homes of Pensacola, Florida
(850) 433-6400
3298 Summit Boulevard, #18 • Pensacola, Florida 32503-4350
FL License #CGC062771

Thanks for visiting us today!
Northwest Florida Builder List | Home Building Links