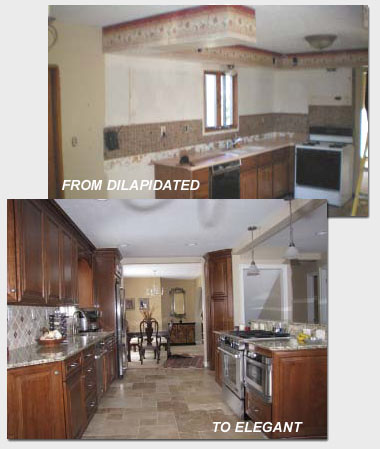 Specializing in:
• New Room Additions
• Kitchen/Bath remodeling
• Insurance Restoration
• Whole House Remodeling

We will help in the actual design of your project, provide all necessary floor plans, have the plans engineered and then secure all building permits. We will be there from start to finish to insure that your job is done right.
You love your neighborhood and you love your home, but that kitchen is so outdated, and the tile in your bath is not making you happy. Is that "fixer-up" you bought a bit more than you anticipated?

Quality Design Homes can retrofit your home with an energy-efficiency update, an expansion, or just a "freshening up". Whether it's a bath/kitchen remodel or building an addition, we can make the home you love meet the needs of your family.

And if you've suffered a loss due to storm or fire and need help restoring your home to its former glory, we can work with your insurance company to get that accomplished. With your comfort in mind, our staff will complete the work with the least amount of inconvenience possible.

Cleveland, Ohio Remodeler List | Home Building Links