30 Years of Home Building Excellence!
On Your Lot or Ours in California's High Desert
• Extraordinary Quality, Competitively Priced
›› Ask about ready-to-live-in homes!
• Enjoy up-graded features as our standards
• Customer care you can count on
• Our signature style is open & airy with
a woman's touch to make your every day life easy! You'll enjoy living in your Rylar Home!
Choose from dozens of new home plans
Designs from 1,600 to 6,000 Square Feet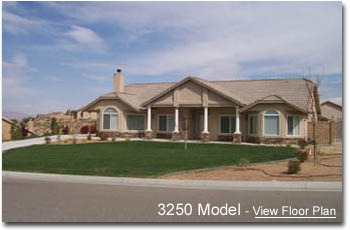 The Rylar Homes Story
For some people, home building comes as naturally as breathing. And, in some families, home building is a tradition with specialized skills passing with pride from one generation to the next.

Such is the case with Lisa Carlucci and her brother, Al Carlucci Jr., of Rylar Homes. They are continuing the tradition of fine home building that has earned their family a reputation for being the best custom builders in California's High Desert.
The Rylar Homes team promises to make building your new home an exciting and happy experience. Contact Dori McKinney to get your questions answered & learn about finding yourself right at home in a Rylar Home!


760-217-8905
Beautiful Construction • Dependable Service
Delivered On Time & Within Budget

California Home Builder List | Home Building Links