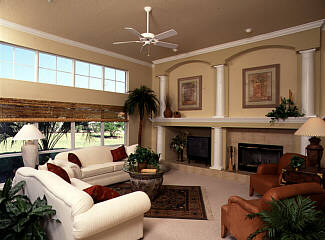 Introducing The Cool House!
Innovative and revolutionary, The Cool House utilizes advanced roofing and insulation technologies to give you livable (think 84º in August!), flexible (think guest room or home theater) attic space (think storage) where other builders give you trusses and crawl spaces!
The Cool House plans are customizable. You make design decisions based on your needs. Select from a remarkable number of pre-designed and pre-priced options; you get a custom home feel without paying a custom home price!

The Cool House is energy-efficient, ready for your future, priced right for today's housing market and, best of all, it's a Sunrise home so you know it's well appointed with quality design and finishes. You are going to love your new Cool House by Sunrise Homes! Built for what you need today and for what you'll want tomorrow-- It's just so cool!
Exceptional Homes Priced from the low $200s to over $500,000
in Brandon, Valrico & Plant City Communities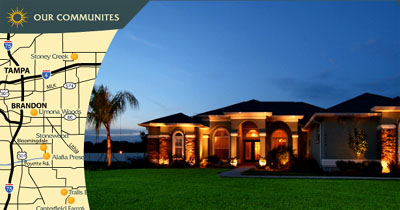 Sunrise is more than a builder, we're a community developer. Our communities are conceived and executed to create and maintain value and livability. Your investment and lifestyle are secure in a Sunrise community that makes coming home a pleasure!

Brandon and Valrico have been the dominant choice for Tampa area new home buyers for over 25 years. And more than 2000 upscale homebuyers have chosen Sunrise Homes to build their new homes in Brandon and Valrico where they will settle and make a good life for themselves and their families.



Request Builder Information
3658 Erindale Drive | Valrico, FL 33596
CGC038600




Brandon Builder List | Home Building Links