1. PRICE/VALUE - We have an unbeatable prices and value in our custom homes. We pass along the deep discounts we receive from our suppliers to you our customers. You receive added value because of our standard features which other builders consider upgrades such as 2"x6" wall framing, architectural shingles, granite kitchen countertops, solid wood sheathing, housewrap, and more.

2. QUALITY - We use only quality, name brand products in the construction of your new home.

3. OUR PLAN/YOUR WAY - We will customize our plans to suit your families needs. Our plans can be expanded, walls can be moved, and even rooms can be added. We want to make available to you the best home to fit your family.

4. KNOWLEDGE - We build several hundred homes each year. This allows us to give you a positive experience during the construction of your new Trinity Custom Home. We know the questions and concerns new homeowners have during the construction process; it is our job for you to have the answers as construction on your new home progresses..

5. COMMUNICATION - We want to pass along the knowledge we have as builders to our new homeowners throughout the construction process. You have a full time personal builder who is your contact for the duration of your home construction.

6. WARRANTY - Every Trinity Custom Home is covered by our 1 year limited warranty. We have a full time warranty department to take care of any warranty issues quickly and on your schedule.

7. GUARANTEED BUILD OUT TIME - We GUARANTEE the build out time for your new home.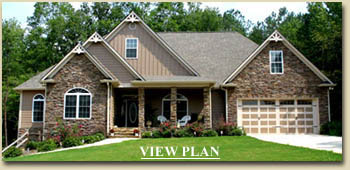 8. GUARANTEED PRICING - Our prices are fixed, we guarantee the price of your home to be the same on the day we complete your home as the day you signed your new home contract. Exceptions that will naturally affect the original price are changes you make after the contract is signed and allowance items.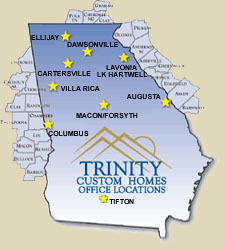 Over 70 customizable plans available
Range from 800 SF to 5,000 SF
Range from $70,000 to low $300,000
Contact our nearest office to your new home.
We'll find the plan that's right for you.
Learn more about building your new home
by visiting www.TrinityCustom.com