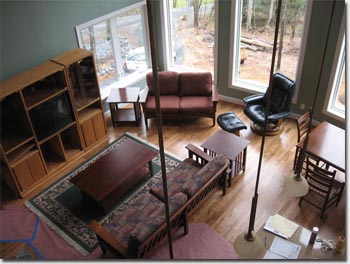 Whether you want to build a home on land you own or need to find a new home in the Asheville area which will be ready to live in soon, Custom Homes of Asheville can help. We're custom builders with a small inventory of ready-to-personalize homes!
Custom Home Building
Do you want to participate in the process of building your new home from concept to completion? Custom Homes of Asheville provides the custom building experience you're looking for.
It's Your Dream -- We want to help you achieve it! From placing the home on the property you select right through to giving you the best possible value on the finishing touches of your cabinetry and flooring, you'll find the guidance and expertise you need to truly enjoy the entire process.
Choose the contract that's best for you! We contract to build custom homes using "Cost plus fixed fee" or fixed price contracts. Contact us for an explanation of these options and their benefits.
You have our attention! We build just 8 to 10 custom homes each year. We prefer to keep the volume low and concentrate on making sure that our customers are completely satisfied.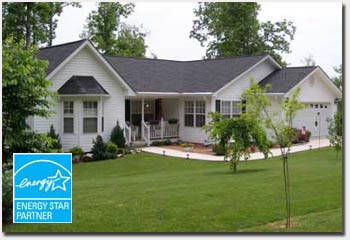 Conserving Energy & Building Green
Those who call Western North Carolina home have a special appreciation for keeping this area beautiful and healthy for future generations. As an Energy Star Partner and members of the WNC Green Building Council, we share your concerns.
We'll make the best use of energy-saving materials and design. We'll minimize our footprint by saving your trees, we'll work with the slope of the land to control runoff and we'll use "Green" building materials whenever we can.
This is your dream. Your home. Your decision. But, if building green is for you, we can help!
Custom Homes of Asheville, Inc. is a North Carolina Licensed Real Estate Firm. We'll help you locate, evaluate and negotiate the purchase of an ideal site for your home.

North Carolina Home Builder List | Home Building Links