BUILDING A NEW HOME IN MILWAUKEE?
Contact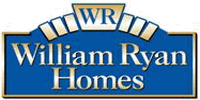 Customer Driven By Design
Wisconsin New Home Communities | Contact Us
Growing up in a family that started building new homes in 1925, I knew early on what profession I would choose but I was determined to make my own mark. I envisioned a company that would take my family's tradition of delivering value & personal service to new heights and an ever wider variety of home buyers. And that's what we've done. Today, my company offers you almost 100 new home designs, vast choices of finishes, guidance through the building process and service for years to come. Thank you for visiting us today & know that we look forward to working for you! William Ryan, President
"CUSTOMER DRIVEN BY DESIGN"
In 1992, William Ryan Homes was founded with a "Customer First" philosophy. The question we ask ourselves is, "What would the customer want?" From our years in the new home building business and a commitment to listen to our customers, we have come to understand that your expectations will be fulfilled by a home builder who provides a quality product, honesty & integrity, open communications and flexible homes designs. Knowing this, we have created:
1. A science-based quality building system dictating that:
•
All construction details are approved by a construction science and building materials expert
•
All field employees get continuous education on construction quality procedures & techniques
•
All homes are field tested by third party inspectors for energy performance prior to closing
2. A full offering of extremely flexible and timeless home designs
Every home we build focuses on architectural design, our flexible floor plans, our science-based building systems and our commitment to operational efficiencies - all allow us all allow us to deliver the visual appeal, livability, quality, and value today's homebuyers demand.
3. Centralized professional design centers
Learn About Our
4. Convenient in-house mortgage affiliate
Wisconsin New Home Communities
5. Our "Hard Hat Quality Assurance Program," consisting of:
•
•
•
•
•
•
On-site pre-construction orientation
On-site pre-drywall orientation
On-site pre-closing orientation & inspection
60-day "tune-up" inspection
11 month warranty inspection
1/2/10 year transferable home warranty
William Ryan Homes has served over 9,000 satisfied homebuyers - individuals, couples, and families - in Illinois, Wisconsin, Texas, Arizona & Florida. We have a lot to share with you and hope that you'll Contact Us Today or Visit Our Corporate Web Site now. We look forward to giving you our very best!

William Ryan Homes, Inc.
Learn more about building in Milwaukee at www.WilliamRyanHomes.com
175 N Patrick Drive, Suite 180 | Brookfield, WI 53045
262-794-9910 | Request Builder Information

Milwaukee Builder List | Home Building Links