American Builders Network has helped Americans
consumers find quality home builders since 1996.
Now, we're also helping consumers find and buy "Made in America" home-related products!

In 2012,
give gifts that says
"Made in America"

Nothing is more "American Made" than the homes we live in. Our lives, our families and our traditions are wrapped with love within these walls. Our American culture is created at home.

This year, make a statement about your values and show your support to the American economy by accepting the "Made In America" Holiday Shopping Challenge.


Accept The Challenge today!
Have a "Made In America" Holiday Season!
From Halloween through Thanksgiving, Christmas, Hanukah & the 2013 New Year!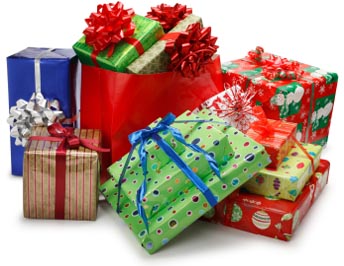 The "Made in America" Holiday Shopping Challenge is about a pledge to buy American made gifts this holiday season. That means making a promise to look at the tags on everything you buy for the holidays and making an effort to buy "American Made".



Take the Challenge on Facebook Now!

Millions of jobs could be created if all Americans purchased American-made Holiday Gifts this year!

The National Retail Federation predicts Americans will spend about $465 Billion this holiday season. In comparison, ABC news noted that US college students spent about $46 Billion in back to school shopping this year, an amount that - if back-to-school products were made in the US rather than overseas, they calculated would generate half a million jobs. Holiday spending will be 10X more than back to college spending, so following ABC's logic, it could generate 5 million jobs.

Retailers are expecting consumers to be most interested in high quality items that will hold their value - even if they have to spend a little bit more - and things that will get a lot of use and wear well over time. This is the perfect opportunity for American manufacturers to reclaim their market. We really can make a difference!




American Builders Network • Contact Us