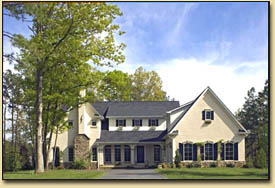 A Home Beyond Your Dreams
... Within Your Reach
You've been thinking about building a custom home for years. The idea is certainly appealing, isn't it? Once you get the bug, it's hard to put aside.
Imagine living in a home custom designed with space and features that will accommodate your taste and lifestyle to a Tee. Imagine having a specific place for everything & everything being in its place. Imagine surrounding yourself with all that you find beautiful!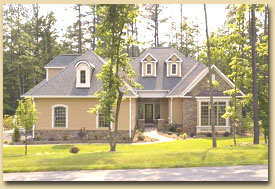 Now, let's make it happen. Fredericksburg Custom Homes can help you get building plans completed, place the home on raw land and bring the dream into reality. There's little in life that's more fulfilling! One benefit of working with a design/build company like Fredericksburg Custom Homes is that the most knowledgeable person involved with the design of your home is fully responsible for completing the work of building it. Take advantage of our expertise!

Chris Kohlhass has a reputation for combining the art of design with unique details and unsurpassed quality making for truly distinctive homes.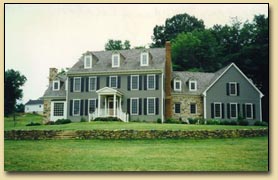 Unlimited selections are offered and personal touches encouraged producing your vision of a custom home.
Fredericksburg Custom Homes offers a different building experience than other building companies. You are assured of direct and clear communication by having one person, the company president, guide you through the building process, handling all phases of construction including design, specifications, production and quality control. And by limiting the number of projects he takes on to just 5 a year, Chris makes sure you have his attention!
Regular job site meetings assure your concerns are addressed. These meetings also allow for modifications during construction giving you more control of the final product. In turn, this level of service delivers the house you desire and a home you will be proud to own.
Fredericksburg Custom Homes Ltd. is owned and managed by Christopher M. Kohlhaas. Chris grew up in the Washington D.C. area, graduated from LSU in construction management in 1986 and after working with several prominent builders in the D.C. market started Fredericksburg Custom Homes in 1995.

Fredericksburg Custom Homes Ltd.
6 Camelot Ct. | Fredericksburg, VA 22405
phone 540-899-8889 | Email

Fredericksburg, Virginia Builder List | Home Building Resources