Choose from over 45 plans
Our drafting staff customizes plans so you get what you want.
We can also build from your custom plans.
Get Your Free Floorplans!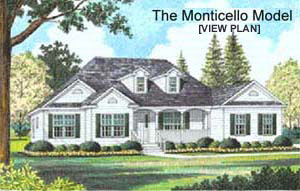 If you wish, we will also assist in meeting your financing needs by finding lenders that can provide the best mortgage loan for you.
Contact the Walter Family Homes
Representative near you!
It has been the Walter family's privilege for many successful years to build homes for over 2,000 happy new home owners throughout the Southeast United States. We are committed to providing you with superior quality building products at a price you can afford. If you compare the value of our homes to other new homes, you will surely see the difference. We can make building your new home dreams a pleasurable reality! You can rely on Walter Family Homes!