Award-Winning On-Your-Lot home builder in
Palm Beach, St. Lucie & Martin County, Florida


561-204-3760 |

Contact Us Today!
Visit RJMHomes.net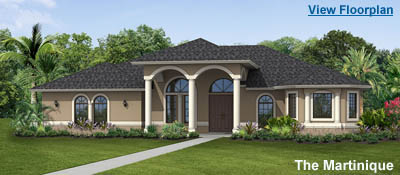 As an award-winning builder, RJM Custom Homes is the premier custom home builder in South Florida. We offer several luxury models with hundreds of options and upgrades to help you design your dream home.
Specializing in 'on-your-lot' construction of single-family homes in such highly desired areas as The Acreage Estates and St. Lucie West, RJM Custom Homes has been building high quality affordable homes for over fifteen years.
Owners Kim and Nick Bunner apply their passion and experience to build innovative homes with an attentive eye to detail, resulting in the creation of stunning living spaces that enrich the families RJM serves. RJM proudly provides a dream you can call "home".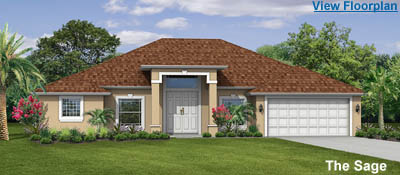 By focusing efforts on structural integrity during construction, the provision of appealing features, and enjoyable functional living spaces, we've achieved the highest levels of customer satisfaction, corporate financial stability, and brand recognition in this market. Using the latest technology in both construction & business management, RJM Custom Homes operates with the highest efficiency, resulting in the best value in your new home investment. From signing the contract to handing you your keys, RJM promises the most satisfaction in the process of building and living in a home built just for you!
Building the American Dream, one home at a time!
You don't have to "press 1 to speak to a live person" - Discover more than just a place to live with RJM Custom Homes, Inc. Discover impeccable service and the highest quality homes at affordable prices. A dedicated RJM personal customer advocate will assist with everything, from reviewing your initial plans to facilitating any changes required. Any questions or concerns you may have before, during, and after the construction of your new home will be addressed immediately. As the recipient of the esteemed "Zero Claims Award" for excellence in service after the sale, hands-on service extends well beyond the day you move into your new home. RJM is committed to making the building process one of the most enjoyable experiences of your lifetime.


"Have it your way" - RJM Custom Homes has many new home designs for you to choose from. Our in-house design and engineering departments feature a state-of-the-art CAD operation system enabling us to customize your home to suit your lifestyle. Move walls a few feet out, move windows around, make the kids' rooms larger, or add space in the garage for a boat! What's on your wish list? RJM Custom Homes is here to accommodate you!
Part of the excitement of building a new home is being able to choose the trim and décor elements that reflect your personal taste. We make this stage of your home building experience both fun and efficient. At the RJM Design Center, the latest designs and offerings from the finest national brands are displayed, to help bring your personal vision into focus. From wood flooring and granite countertop upgrades to custom home theatre rooms and free form pools, you can select the features, detail trim and décor of your choice to complete your vision of the place you want to call "home".

RJM Custom Homes is an on-your-lot home builder with home sites available in Palm Beach, St. Lucie and Martin County. If you would like us to help you find a home site, just ask! We have access to thousands of wonderful locations throughout the state of Florida. We will find one especially for you!
RJM Custom Homes, Inc.
Visit RJMHomes.net
100% Employee-Owned!
Building the American Dream,
one home at a time.
Contact Us Today!


HBW-VI 2/15 Warranty
Zero Claims Award!